FAQs
Why Soy Wax ?
We love our Planet and you.  Soy wax is non-toxic and burns cleaner than paraffin. Soybean are renewable resources and naturally biodegradable and easier to remove from materials and other surfaces.
Soy candles are simply best for you, your family,and your environment.
Why wood wick? 
They look fantastic and smell when not lit. They smell awesome when burning. Just like a camp fire - bonfire scent with a crackling fire sound and will set a nice cozy or romantic feeling.
Do it right for the first time ?
Soy  candles love to  be burned correctly !
To do so, let  it burn  all the way  to the edges each time  it is lit. Try  to burn candles long enough each time so that  the entire top layer melts to the sides before being extinguised.
The first time you light the candle you need to set a  "memory burn",leave it burning for at least 1 hour.  The candles burns across the entire diameter of the container, this prevents tunneling, and create an even burn for the duration of the candle's life.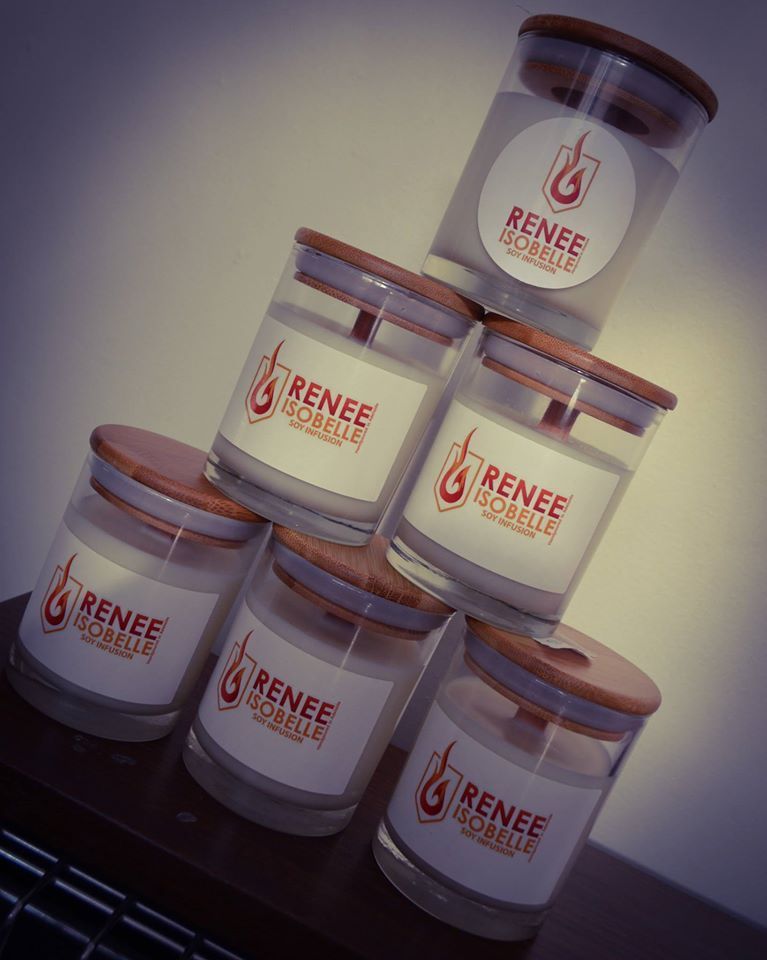 DO NOT BURN THE CANDLE FOR MORE THAN 4 HOURS AT A TIME
Soy wax has a "memory" and needs to be burned until melt pool reaches the side of the jar each time  it is burned. On average, your candle will burn 2.5cm  per hours. A proper melt pool is usually 25mm to 50mm deep and should reach all sides of your container.
Keep the wick  trimmed to 25mm  before each burn to promote an even burn,steady flames and limit sooting/mushrooming of wick.
Why is there a wet spot or bubbles in my candle Jar ?
Renee Isobelle use 100% natural soy wax from well  respected South Australian's Candle Artisan and does not use any additives to assist the sticking to the glass.
Wet spot, bubbles or discoloration will not affect the fragrance or the candle itself. These are the signs that the candles are hand-made and an indication of a pure soy wax.
We love you
To prevent fire and serious injury. Place candles on a clean,flat and should be clearly visible from your workspace or at home as candles must not be left unattended while lit.
Keep away from drafts and vibrations. keep out of reach of children and pets. Never burn candle on or near anything that can catch fire.
Who are your supplier?
Renee Isobelle suppliers are proudly eco-friendly Australian companies and based in South Australia